Holá amigos, and welcome to this week's The Challenge Rivals 3 power rankings. Didn't get an elimination this week but it was still a damn solid episode. After a quick club scene TJ, in very Mexican fashion, showed up out of the blue and kidnapped all the women, AND THEN BURIED THEM ALIVE. This left the guys alone in the house for a night which led to everyone plotting against Bananas and Vince. The producers devised another great challenge this week. It was a spin on "The Dating Game" that had the guys trying to guess how their female partners answered a bunch of questions about everyone in the house. The twist was that as they were answering the questions their partners were literally buried in coffins waiting for the guys to get enough questions right and dig them up. Some people were better than others at this (looking at you Nate and Christina) and in the end Bananas and Sarah had a strong second place finish which was enough to keep them in the #1 spot in the rankings based on how the rest of the episode shook out.
1.Bananas and Sarah (#1 last week)

Bananas did a great job guessing Sarah's answers to the questions. These two have known each other long enough and are good enough communicators that it was going to be very surprising if they did not do well. It came down to a dead heat between Bananas and Dario to win it and he let the pup get the best of him and steal the win. In the moment not getting the immunity looked bad since the plan for everyone in the house not named Bananas and Vince was to get rid of Bananas and Vince. But then at the winners dinner, with Dario and Nicole having won the challenge and holding all the power, Dario immediately sold his soul to Bananas and pledged his loyalty to the GOAT. The man has put all these newbs into the most incredible mental pretzel I can fathom to the point where they are more or less volunteering to let him win as long as they get a chance to come in 3rd. It's incredible and for that reason Bananas and Sarah stay at #1. Johnny is playing chess while the rest of these idiots are playing regular checkers on a Chinese checkers board.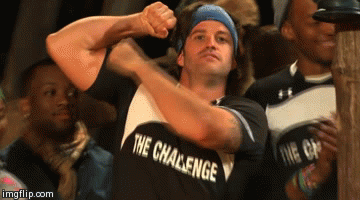 Continue reading "The Challenge Rivals 3 Power Rankings: Week 10" →