Editor's Note: Just a reminder that this dude won a motherfucking $100,000.00 doing this shit last weekend. Help yourself out by taking his advice. If you just want the picks (freakin mooch), just scroll down and ignore the chatter and tricks of the trade. But don't come crying to us when your "sure thing" lineup didn't pan out.
Happy freaking weekend fellow degenerates.  ProTip for all you current and future dads out there: don't ever buy your kids stickers.  EVER.  We just had my 6 year old's birthday party and we decided to have "craft" time….I just spent the last two hours picking stickers off of windows, floors, and even toilets.  Stickers are the devil's work meant to test self-restraint and marriages.  Luckily, the awesome cake designer who made our cupcakes also gave me a 12 pack of beer from O'Connor Brewing Co. Which is a Virginia based craft brewery that is near and dear to my heart. Check it out if you haven't yet. Cheers.
Week 5 Recap:
Best lineup produced 228.6 points. Which = MOTHER FUCKIN' payday son!  $$$,$$$.
After the week 5 madness that ended in the aforementioned payday, I had some twitter requests to breakdown what I typically do from a lineup creation standpoint. So, I'll do the standard picks but give a quick breakdown of how I build rosters, select events, etc.
First, I typically play in higher dollar events $150 entry and up because it's way less people just throwing darts hoping to hit it big.  It's typically better players with chalkier lineups.  Cashing takes a bit more points, but if you hit the nuts, you win way more.  For example, I came in 2nd (228.6 points) in the $333 Wildcat on DK last week winning 100K.  That same lineup in the Millionaire Maker didn't even get me in the top 50.  In the $3 GPP, I barely cracked the top 100 (97th) and cashed $300.
As far as roster creation and # of unique lineups, it will vary depending on how many QBs I like that week, but it will be at least 4 lineups.  For every QB I like, I will create two separate lineups.  Last week I was feeling 3 QBs, so I created 6 lineups.  This week I am digging on 4 QBs, so I have 8.  I create two lineups for every QB because it allows me to play my core guys but mix and match other guys I am feeling.  For example, here are the two Derek Carr lineups from last week.

As you can see, I loved Carr, Howard, and Cooper as a core but I wanted to mix a few guys around I thought had a chance to be big.  Matthews was probably my biggest disappointment, I truly expected him to have a massive week.  Should have known, Eagles blow.  BUT, I hope the Redskins can shut down both Matthews tomorrow.
Now that you have a small glimpse into how I go about creating a roster, let's get on to the weekly goods!  As mentioned above, I have 4 QBs this week that I think have a shot to perform well and exceed value so I will have 8 unique lineups this week.
QBs:

Andy Dalton $5,500:  Has really performed well this year and he is insanely cheap this week.  Not only that, but with Brady back and Roethlisberger having a cake matchup, I think his ownership levels will be down.  I keep a pretty in depth statistical spreadsheet and he represents the highest value this week.  From a matchup perspective, it is just OK, but the Over/Under is high and the weather is going to be perfect.   I have him in this week.
Russell Wilson $6,900:  He is my highest priced QB of the week, but playing Atlanta represents the best matchup of the week.  Wilson has practiced in full and will be good to go.  I think they can get to 28 points and with no truly STUD receiver, I am pairing him with Christine Michael as their sole back to cover all TDs.  If Baldwin can beat Trufant for a TD then I think Wilson can easily reach value.
Fade: Brady, Cam, Roethlisberger.  All three have obvious potential to have monster games but brady will be too high and too high priced for me to play.  I think Jonathan Stewart and LeVeon Bell have big games and will take some of the value away from high priced Cam and Ben.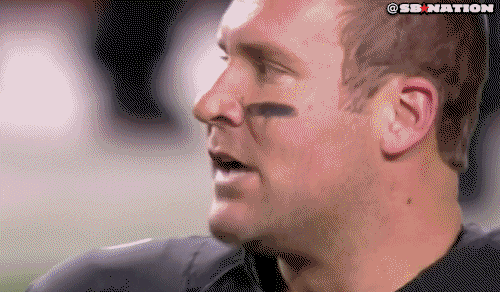 RBs:
LeVeon $7,900: 26 touches a game, incredible matchup, and he is SOOOOOOOOOOOOOOOOO due to score a TD.  He is my highest ceiling player of the week.  Costly yes but I think he comes through, especially with the receiving corps banged up.
Hyde $5,100: I know, I know…a San Francisco player???  BUT, hear me out, he is averaging close to 20 points a game and has a pretty good matchup this week.  From a value perspective, he is super cheap but has an opportunity to be a top 5 back this week if he can keep catching the ball.  Kaep being back scares me but I hope they stick with their game plan.
Fade: Ezekiel Elliott – 1. I hate Dallas 2. GB is fairly stout against the run and will Dez out, I think they will focus on shutting him down.  Don't get me wrong, I think he will have a decent game, but not a game in which I think he reaches 4x + value.
WRs:
Jarvis Landry $6,800:  For a go-to guy who's getting 10 targets a week, this price is crazy low.  Steelers secondary isn't great and he has a chance to go off this week.  Last week was a dud and I think they play catch up all day in this game.  Over Under is 48.5 points.
Tavon Austin $3,900:  I HATE taking players on terrible teams but he has a big opportunity this week against a truly terrible secondary.  They have been using him all over the place and he has a chance to score anytime he touches it.  For $3,900 and seeing the 2nd CB, I see him scoring this week.

Fade: Antonio Brown.  Draftkings, what the fuck man?  $10,000 for anyone is insane.   I think he has a big game, like real big, but spending 10k on any one player is just ridiculous because of how much it limits you.  I'll pass.  If he was $8,500 he would be 90% owned.
TEs:
Delanie $5,500: He's my boy and I am riding with him in literally every lineup.  Ride or Die with TN this week.  Ugh, that just sounds awful.
Kelce $5000:  Solid price, big upside this week.
That's all guys, hit me up on twitter if you have any questions.  As a reminder; I am no expert but I was a former Golf Pro, I like to gamble, and I am pretty good with numbers….oh and I won a shit ton of money last week…that counts for something right?   Make week 6 your bitch, let's go!
-BigBucksNoWhammies
@BPSnow11
@Blog30Tweets